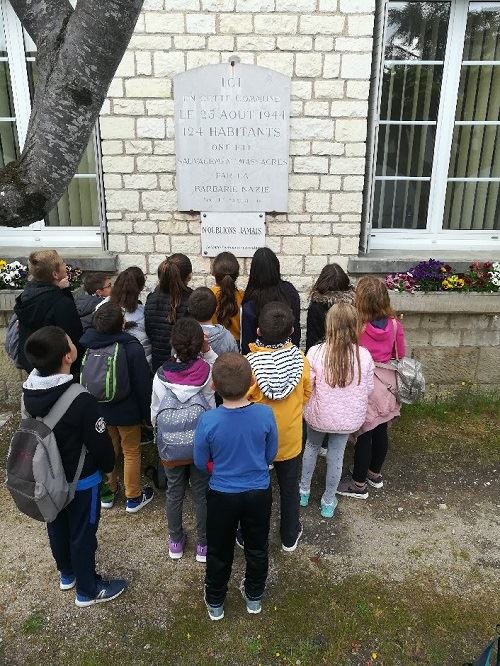 School group visits
School group visits are split into several sequences:
Screening of the documentary Maillé, le massacre oublié (Maillé, the forgotten massacre), which lasts 25 minutes.
Discussion time with a member of our team for 20 to 45 minutes. Depending on the age of the schoolchildren, these discussions can end with an introduction to topical issues to do with human rights, mass violence or the need to safeguard peace in Europe. The Maison du Souvenir is available should you have any further queries or requests.
Presentation of the exhibition and guidance for the pupils with their questionnaire through the various exhibition rooms. They will be allowed a certain amount of freedom while following the visitor trail and displays in order.
School visits are always carried out in the company of an outreach member of our team. Educational workshops can be organized afterwards.
L'accueil des groupes scolaires
Groups can arrive from 08.30 in the morning. It is also possible to hire a municipal hall in Maillé for lunch (this option will be invoiced if actually taken up).
To enable us to welcome groups in the very best conditions, please note the following indications:
Before the visit, it is important that schoolchildren have some kind of idea of the historical context in which the Maillé massacre happened. Teachers should therefore have already spent some time telling them about the Occupation and Resistance as part of their syllabus.
A visit to the Maison du Souvenir requires that the school group behave respectfully towards each other, to our staff and to any other visitors they might come across while here. We remind you that, even though members of our team will be available throughout your visit, the schoolchildren remain under the responsibility and authority of their teachers.
To get the most out of the exhibition rooms, we strongly recommend that the pupils each have a questionnaire and a pencil ready for the visit.
Financial support is available to organize these visits. Information can be found in our special booklet on visits for school groups, or on this page.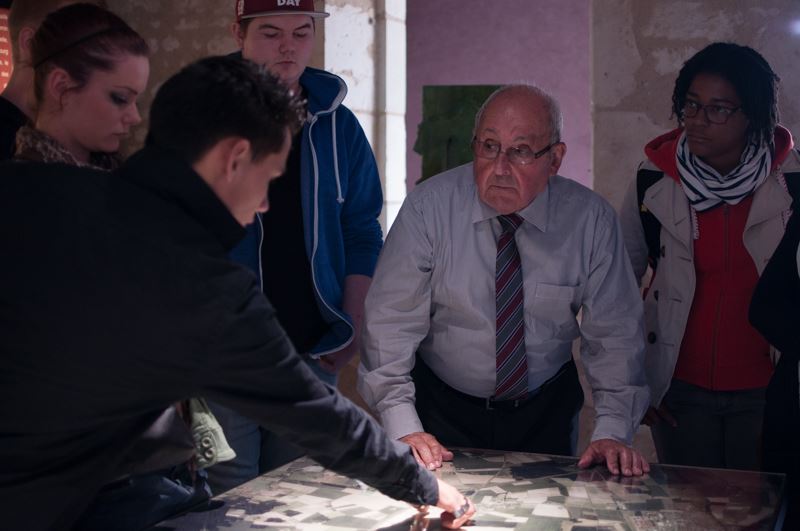 | | |
| --- | --- |
| Average duration | 2 hours |
| Flat rate for a school group visit | €52.60 |
| Supplement to watch the film of testimonies | €6.40 per group |
| Free | For drivers-accompanying visitors, pursuant to the general conditions |
| Workshop prices | flat rate of €31.00 (for one workshop) |
| Additional workshop | €20.00 |
| Nombre max. d'élèves | 35 pupils |
To find out more about visits for schools or to access our teaching aids, go to our section for teachers.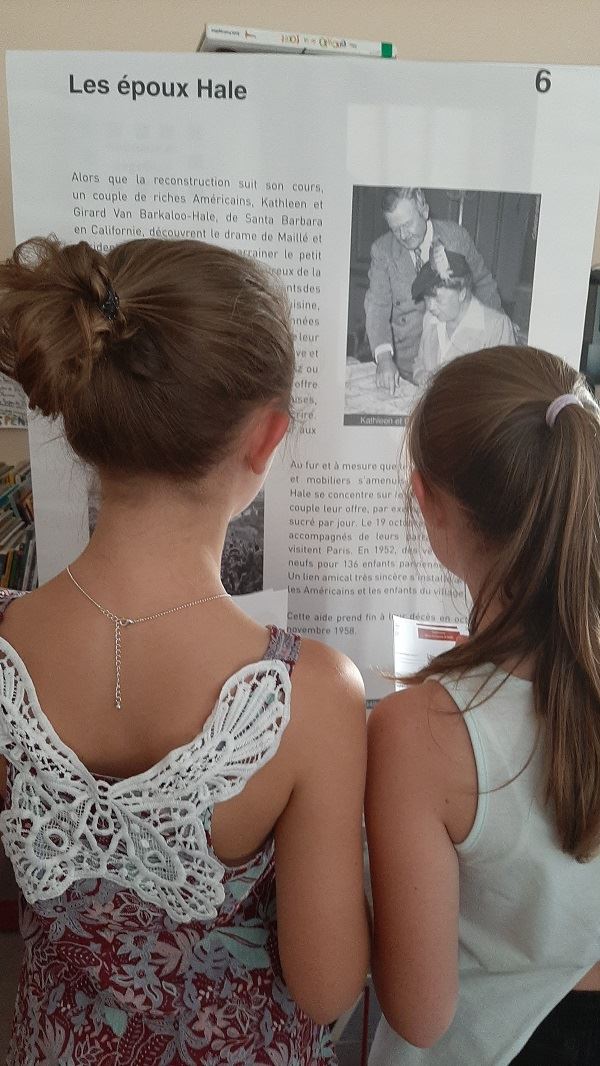 Outreach talks
Outreach talks can also be given outside of the memorial's premises, along the same lines as an on-site visit. For these, the team comes to present the history of Maillé at your school.
These outreach trips cost the same as on-site group visits but with an additional lump sum invoiced to cover the outreach staff's travel expenses. The touring exhibition "Maillé, histoire et mémoire d'un massacre oublié" (Maillé, history and memory of a forgotten massacre) is presented to pupils and a questionnaire is sent out as soon as the booking is confirmed.
Two workshops are available on an outreach basis:
"Investigation at the Maison du Souvenir"
"Hacking propaganda"
Workshop prices: flat rate of €31.00 (for one workshop)
Additional workshop: €20.00
Groups of up to 35 pupils.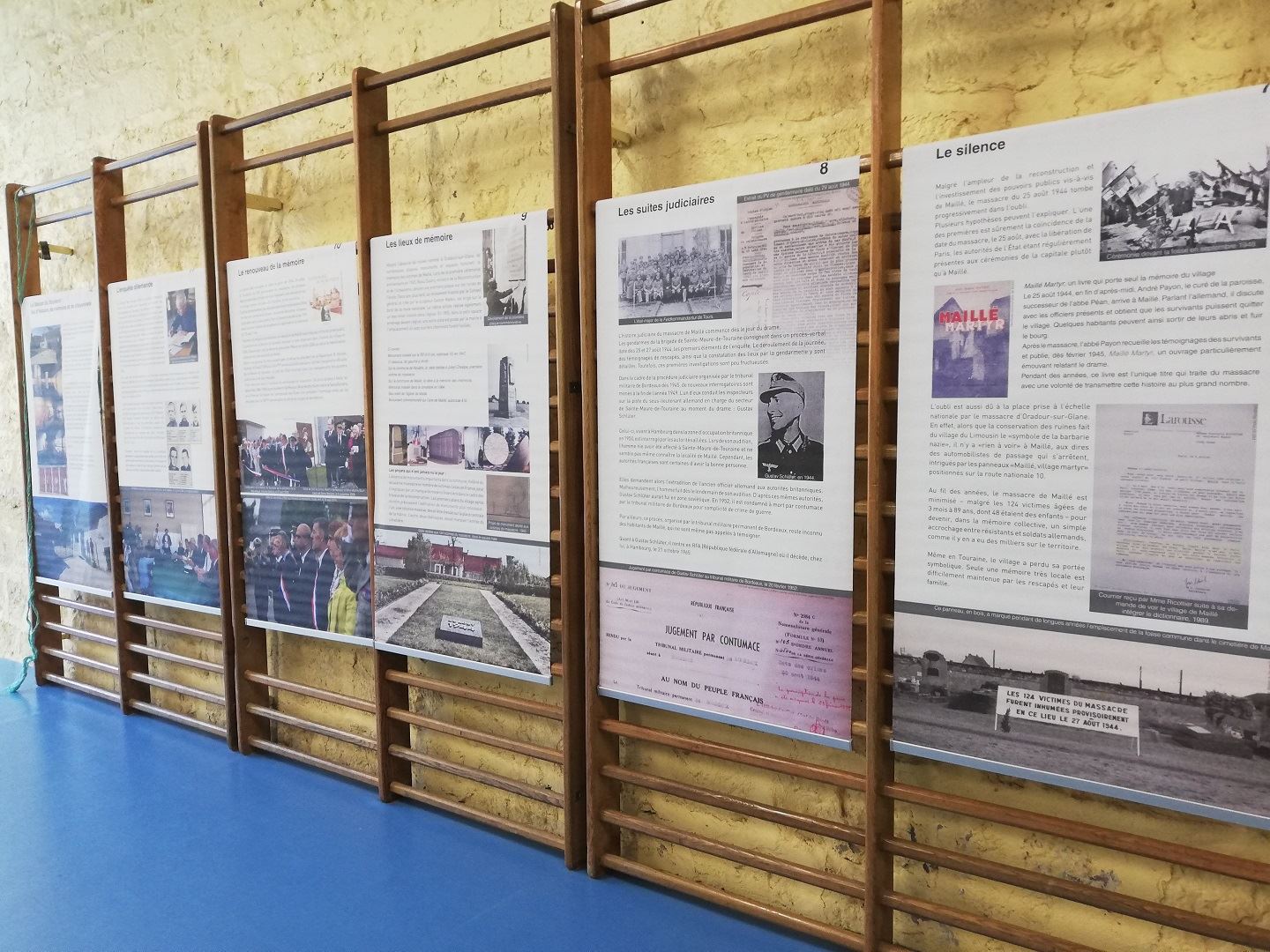 Flat rate travel costs :
For 1 member of staff
For 2 members of staff
Under 50 km
€26.50
€38.00
50 to 100 km
€57.00
€80.00
More than 100 km
Please contact us for a bespoke quote.