The dilemma of the date
In June 1945, the municipal councilors debated how to commemorate the massacre, and especially the date on which this ceremony should be held. Aware that the ceremony risked being eclipsed by the Liberation of Paris commemorations, they nevertheless settled on August 25.
Reconstruction and ridance of all traces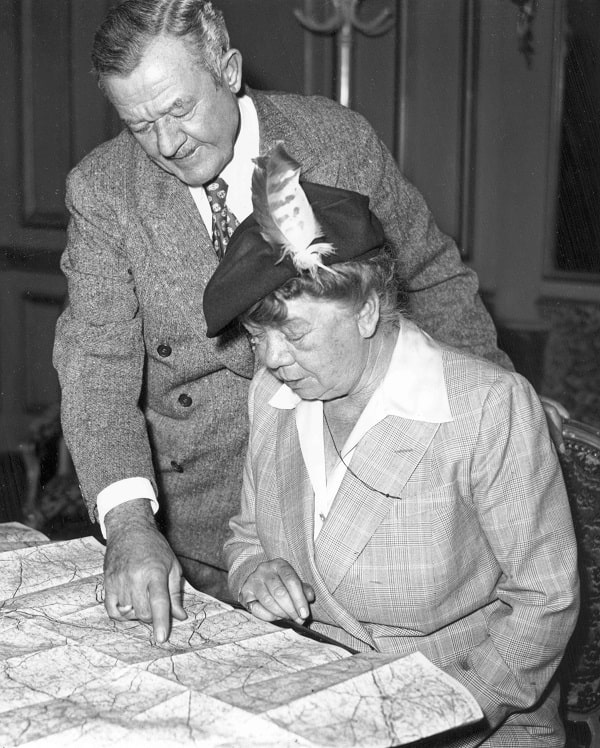 Unlike Oradour-sur-Glane, where local and national politicians immediately acknowledged the unprecedented nature of the massacre and quickly set about turning this village in the Nouvelle-Aquitaine region into one of the national symbols of Nazi barbarism, Maillé was swiftly forgotten about.
At the same time, life in the village gradually resumed. Thanks to aid from French Equatorial Africa, the school was promptly rebuilt and the village caught the attention of a couple of American billionaires, Kathleen and Girard Hale. These two patrons would provide the Maillé community with everyday essentials by having sheets, furniture, crockery, clothes and shoes – unobtainable in France at that time – shipped over from the USA.
While the village was soon rebuilt on the very site where the tragedy occurred, removing all trace of the massacre, the ceremonies were held in relative anonymity since there were no prominent political figures in attendance. Silence gradually descended and the massacre became a taboo subject – even though it remained etched in everyone's minds.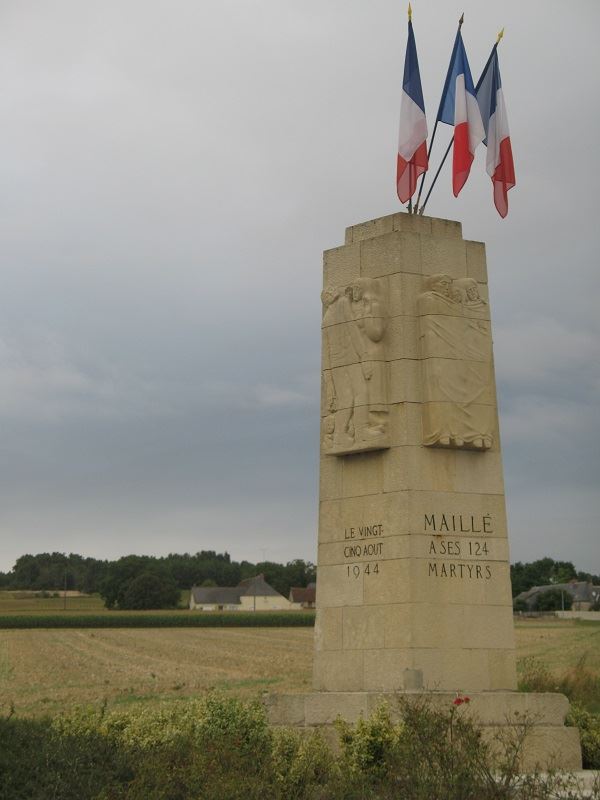 A trial that passed unnoticed
Furthermore, even in criminal justice terms, Maillé's history remained completely below the radar.
Whereas the massacre perpetrated by the Reich in Oradour-sur-Glane led to a major trial which garnered extensive media coverage in 1954, in Maillé's case, only one non-commissioned officer, second lieutenant Schlüter, would be sentenced to death… in absentia.
As proof of the absolute secrecy in which this trial was held, the survivors of the massacre would not learn about it until… 1994.
1994: the 50th anniversary, recognition at last
For it was not until the fiftieth anniversary that public mention would finally be made of the massacre. That year, the Indre-et-Loire Département-level Archives decided to organize an exhibition devoted to August 25, 1944. Displayed in the village's municipal council room, this received a tremendous response from the public. Taking advantage of encounters with survivors, the exhibition's curator encouraged them to form an association and to share their testimonies.
This is how the association Pour le Souvenir de Maillé (For the Memory of Maillé) came about in 1995, in a bid to keep the memory of the massacre alive. At their meetings, the witnesses began to tell their stories. In the early 2000s, they were approached about making two films of testimonies: Maillé, le massacre oublié, (Maillé, the forgotten massacre) and L'Autre 25 août (The other August 25).