Following their tour of the Maison du Souvenir, primary, secondary and high school groups can explore a given theme further during an educational workshop.
Split into small groups, the young people are encouraged to develop their knowledge by studying archives and video excerpts and by talking amongst themselves and with the workshop leader throughout their visit. Depending on the chosen theme, the classes can take their crafts away with them.
Three educational workshops can be taken at the Maison du Souvenir :
"Investigation at the Maison du Souvenir" – 75 minutes – Ages 14-15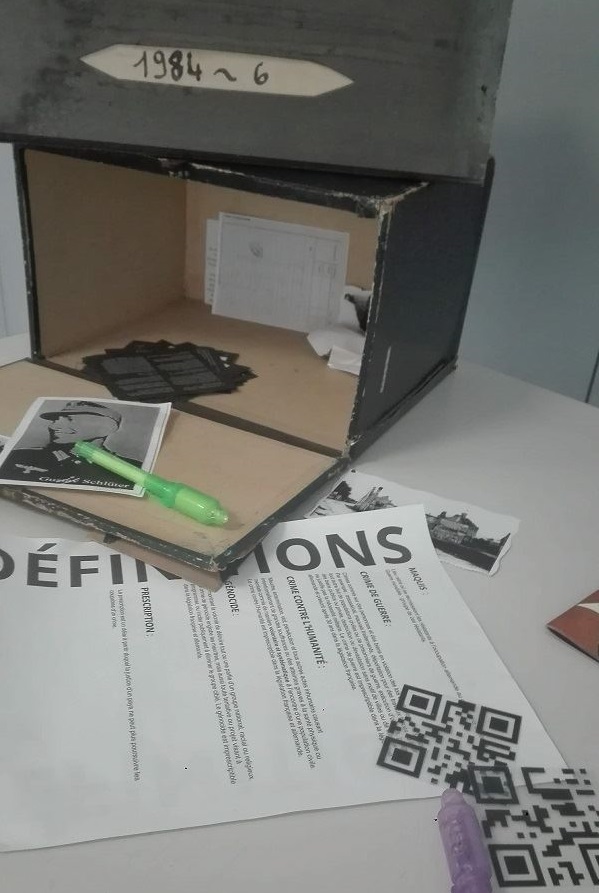 In groups of 4 or 5, the students' task is to put themselves in investigators' shoes.
Working from copies of archive documents, they have to try and work out if it is still possible for a German soldier present during the Maillé massacre to be tried in France or Germany.
At the end of their research, they produce a mind map of the criminal investigation work in connection with this war crime, or write the summing-up of the prosecutor in charge of this case.
This exciting workshop rounds off the museum tour in an original way by giving the students the opportunity to combine the work of a historian with more general consideration of the question of civilian populations' rights in wartime.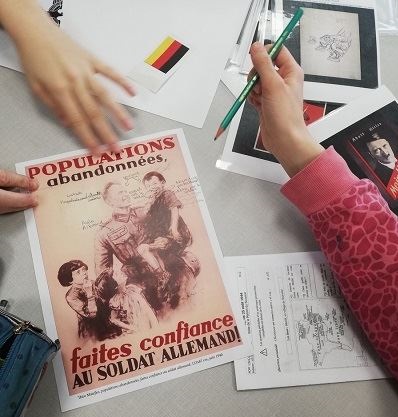 "Hacking propaganda!" – 75 minutes – Ages 14-15
In this workshop, the students try to decipher the techniques of propaganda.
For a clearer understanding of the key issues and implications involved, they take stock of the different processes and formats used to manipulate opinion.
In a variety of forms, whether graphic or literary, they can enjoy crafting a response to a propaganda poster that they will have studied first.
"Before/After" workshop – 1 hour – Ages 9-11 or 11-13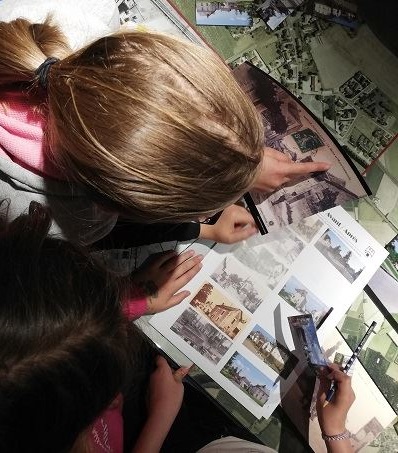 In this workshop, the schoolchildren compare postcards of the village from back in the day with present-day photos showing the same places and revealing clues to what happened on August 25, 1944 in the village of Maillé.
Changes in the architecture of buildings, wider roads – the Maillé of old and Maillé of today are at once very similar and very different. The workshop also delves into the way trades have changed over time and more generally touches on everyday life since the turn of the 20th century.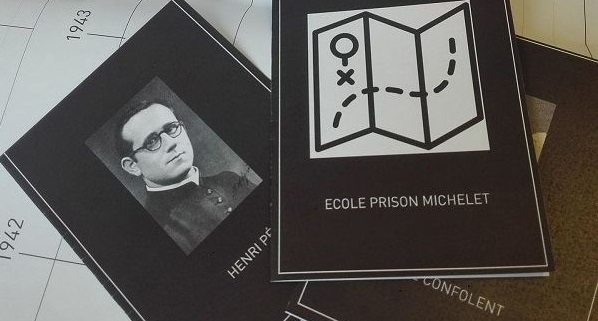 National Competition on Resistance and Deportation (CNRD)
The Maison du Souvenir can provide students taking part in this competition with assistance and resources. Please feel free to contact us.
Duration, approach, what to bring…
Each workshop lasts one-and-a-half to two hours. The school groups are asked to bring their own coloring pencils, scissors and other useful stationery.
Cross-cutting approaches covering a range of subjects, such as history, civic education or art, can be taken in connection with your visit to the Maison du Souvenir.
The Maison du Souvenir team would be delighted to help you with a specific educational project.
To find out more about schoolchildren visits or to access our teaching aids, please go to our section for teachers here.